About I Spit On Your Grave a.k.a Day of the Woman
Day of the Woman a.k.a. I Spit On Your Grave was inspired by Meir Zarchi's experience with a victim of rape. After stumbling upon a teenage girl in a park in the aftermath of a violent assault, Zarchi began to imagine how a woman in this situation might fantasize about revenge. Moreover, he wanted to depict to the audiences the real horrors of rape.
About Meir Zarchi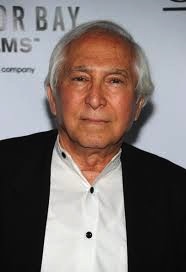 Meir Zarchi wrote, produced and directed the internationally known motion picture "I Spit On Your Grave". Made in 1978 and originally titled "Day of the Woman", this saga of rape and revenge has been labeled as an extremely graphic and violent film, and one of the most disturbing movies ever created. Yet it has become a cult classic of epic proportion, the most controversial movie in cinema history and, since 1978 to date, one of the best long-running, profitable titles in home video markets throughout the world.
Zarchi, who also served as the Executive Producer of the remake and "I Spit On YOur Grave 2", began his career in motion pictures in his native Israel as a novelist and a screenwriter. One of his novels, "Nini", and an original co-written screenplay, "Rachel", were made into feature films there.
In 1962 Zarchi came to the United States where, from 1965 to 1969 he was in charge of all post production stages on scores of documentaries for the United Nations Division of Film & Television in New York City. In 1970 he created Montage Film Services, a company that for nearly two decades provided all-around production services for independent filmmakers. He is the winner of the Blue Ribbon Award and the Gold Medal Award for various outstanding shorts and documentaries.
Zarchi also wrote, produced and directed the motion picture "Don't Mess With My Sister!" (a.k.a. "Family and Honor"). The movie was distributed worldwide and was nominated in 1988 by the American Film Institute, The Hollywood Reporter and Billboard Magazine as Best Fiction Feature Length Film on video. In 1999 he acted as the Executive Producer for the movie "Holy Hollywood", a comedy-drama about wannabe actors, starring Mickey Rooney. Holly Hollywood was written and directed by Meir's son, Terry Zarchi. In 2013, Zarchi published his novel-screenplay "Death Wish Soozan", which is available on Amazon.com.
Among other motion picture projects that Zarchi is currently developing is: "It's a Wacky, Wacky, Crazy Movie!" – a wild comedy about three down-and-out guys who devise a bizarre scheme to rob the richest bank in Beverly Hills. Zarchi now resides in Los Angeles.